POND CLEANING

from Garden ponds to small Lakes
Here at Denchworth Ponds we are fully equipped to clean your body of water by fitered vacuum suction.
For your Garden Pond we use the Pondovac range of Pond Vacuum Cleaners (see Pond 1) to filter the algae, debris and sediment. For your Village Pond or private Lake we employ the Selwood S150 Pump (Pond 6), capable of processing very large flows and filtering vegetation, detritus and sludge from the water.
We can further advise you on all matters concerning Fish Health and Water Quality treatments.
We also stock Pondovacs for private sale. See our Sales:Equipment pages for Pondovacs, Pumps, Filters and UV Clarifiers at the cheapest rates outside of Trade.

Click on one of these images of newly cleaned Ponds, Culverts or private Lakes to see our Cleaning Processes in greater detail.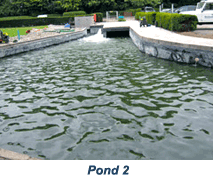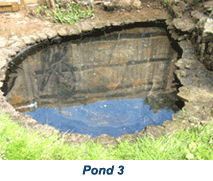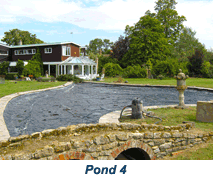 Pond Cleaning 1: Two Ponds in the grounds of this Country House. Here we are employing a Pondovac 4 which vacuums and filters the sludge from the pond water.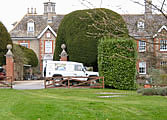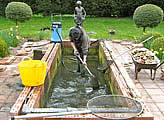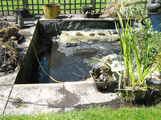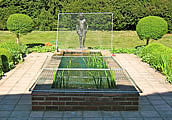 Pond Cleaning 3: Click any image to enlarge, Click inside enlarged image for 'prev' and 'next' options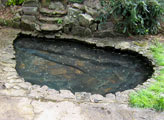 Pond Cleaning 5: Click inside any image for enlarged view, click inside large view for 'prev' and 'next' options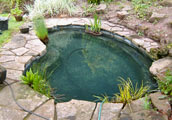 Pond 8: We provide the holding tanks for your Fish