BESPOKE SHED AND
PUMPHOUSE CONSTRUCTION
Garden, Landscaping and
Grounds Maintenance Services
As a natural extension to our fascination with all things Pond related, for the larger Ponds We can build you a
Pumphouse, or a Garden Shed, bespoke-built to your requirements and specifications.
Many of our Garden Pond Constructions also include extensive Garden Landscaping, and we also offer
expert Garden Landscaping as a seperate service.
We also maintain Grounds at several sites around Oxfordshire, where regular grounds-staff are not employed,
including Private Schools, Churches and Village Greens, and we are readily available to take on more sites.
Pumphouses: We can build you a Pumphouse to house your Pump and Filtration system
that can easily double up as a workshop, garage or garden chalét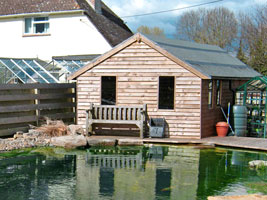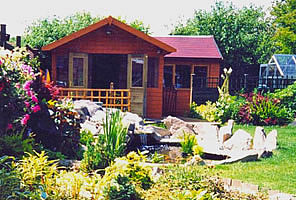 Garden Sheds: bespoke built to fit your garden or work environment. Left Shed with a sloped roof, Right Shed with a ridge roof.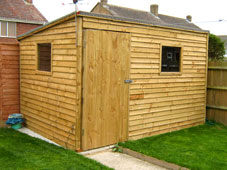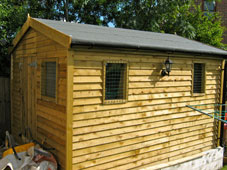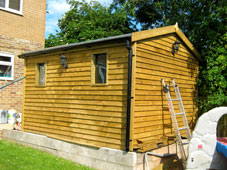 Landscaping: Expanding a patio with decking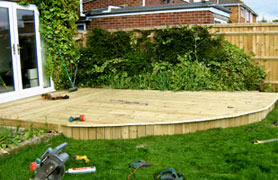 .